Harpsichord Suites by Gottlieb Muffat: Hidden Treasure from Kiev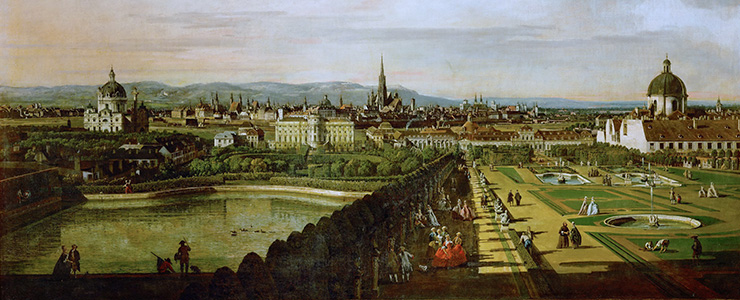 In December 2020 the musical world commemorates the 250th anniversary of Gottlieb Muffat's death. As its contribution, Breitkopf & Härtel is publishing a second set of six suites for harpsichord or piano, edited by Glen Wilson. Here Glen Wilson outlines the historical and musical background.
Liberations
When the Red Army fought its way into Berlin in 1945, it not only liberated the world from the Nazis. It also "liberated" a huge number of art treasures back to the then Soviet Union. Probably the most famous hoard consisted of Heinrich Schliemann's spectacular finds from ancient Troy – which the 19th-century amateur archaeologist had snuck out of Turkey. Free of any such problems of provenance was the archive of the venerable Berlin Sing-Akademie, the institution probably most famous for Mendelssohn's revival of Bach's St. Matthew Passion BWV 244 under its auspices. Less well-known is the fact that it was also the home of the "Altbachische Archiv", the priceless collection of works by his ancestors personally assembled by J. S. Bach.
War Booty
The entire archive of the Sing-Akademie was carried off to Kiev after the war, where it rested in obscurity until 1999. The city was by then the capital of an independent Ukraine – a fact which undoubtedly facilitated its return to Berlin when it was rediscovered. Among the many works, which were then catalogued, were 26 previously unknown suites for harpsichord by the imperial Habsburg keyboard composer, Gottlieb Muffat.
Viennese Master
Gottlieb Muffat was sent to Vienna on the death of his father Georg, one of the most important German composers and theoreticians of the 17th century. Gottlieb Muffat rose through the ranks to become court composer, organist, and teacher. The later Empress Maria Theresia was among his students. Muffat died in 1770, leaving a major legacy of music for organ and harpsichord, which is not played as much as it deserves to be. Part of the problem is the incredible complexity of the music's ornamentation.
Ornamental
The ornament table included in Muffat's Componimenti Musicali, his only printed publication (which is famous mainly as a source for Handel's "borrowings"), gives an impression of what the performer is up against. But only by actually playing the pieces will he or she truly understand what a formidable technician Muffat must have been, and what demands he placed on his students. The challenge involved in subordinating all these frills to the larger musical picture is part of the charm of engagement with Muffat's pieces. If one can rise to that challenge, one will have mastered some of the most powerful and inventive keyboard music to have come down to us, via strange detours, from the 18th century.
Credits: View of Vienna from Belvedere, Bernardo Bellotto / Public domain |  Maria Theresia of Austria at the Age of 35, Martin van Meytens / Public domain
---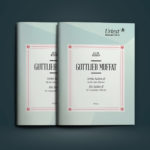 ► Gottlieb Muffat | Six Suites for Harpsichord (Piano) edited by Glen Wilson
► CD Recording: Gottlieb Muffat | Suites for Harpsichord Vol 2 | Naoko Akutagawa, Harpsichord | NAXOS